This version is a minor update on the 1.2 major release with a new default page and a couple of bug fixes.
We also updated the document about how to paste screenshots into Document Node directly.
https://documentnode.io/writing/images-and-links#pasting-screenshots-7
New default 'Table of Contents' page
In this version, we added a new default page which shows the Table of Contents (TOC) of all articles available on a website. The TOC link is accessible from the article breadcrumbs bar.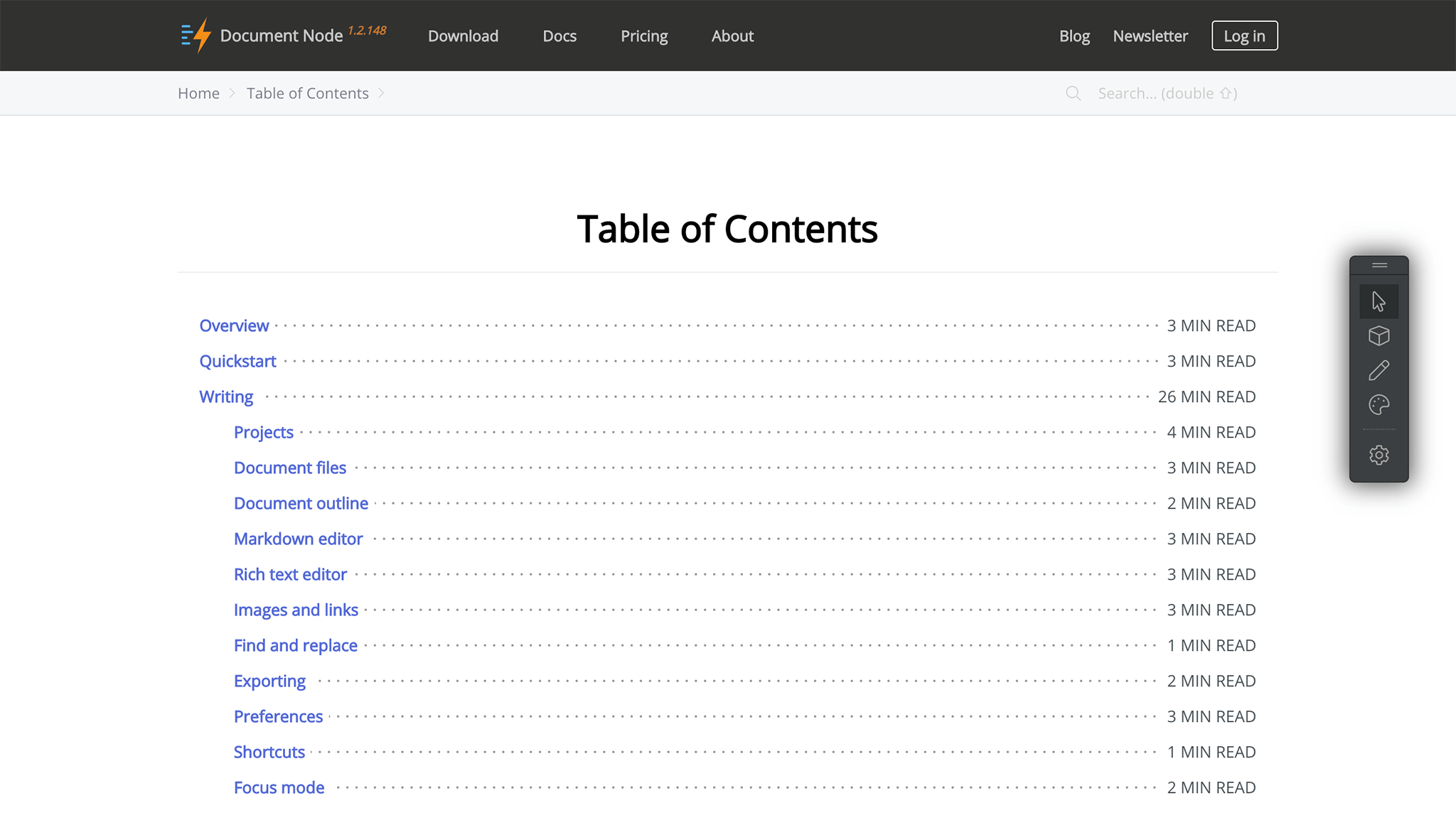 Miscellaneous improvements & fixes
Fixed a linking issue after copying and pasting PDF files into the RichText editor
Fixed issues of screenshots into the RichText editor