Tested on more platforms
We tested the Document Node desktop software and command-line tools on several platforms as listed below. It gives us hints about which operating systems are currently supported.
macOS 10.12
macOS 10.13
macOS 10.14
macOS 10.15
Windows 7
Windows 8
Windows 10
Ubuntu 16.04
Ubuntu 18.04
Ubuntu 19.10
Fedora 28
Fedora 29
Fedora 30
Fedora 31
Debian Linux 9
Debian Linux 10.1
CentOS 8.0
MX Linux 18
Linux Mint 19.2
If Document Node doesn't work for your operating system, please report issues to support@documentnode.io, and we will fix it as soon as possible if your operating system is not obsolete.
New 'image gallery' page blocks
We added two new page blocks to display an image gallery. One is a two-column layout, the other is a three-column layout.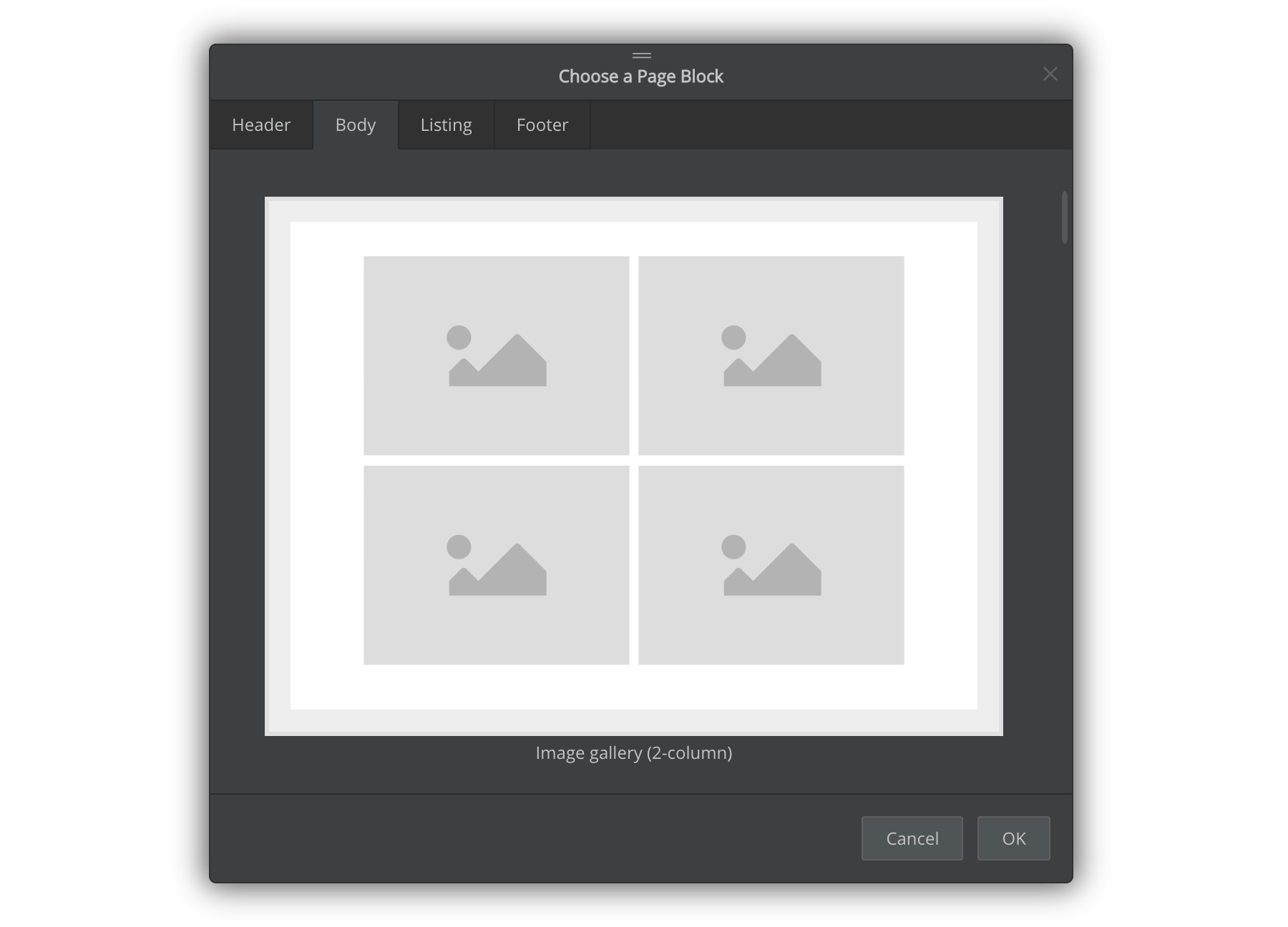 Two-column image gallery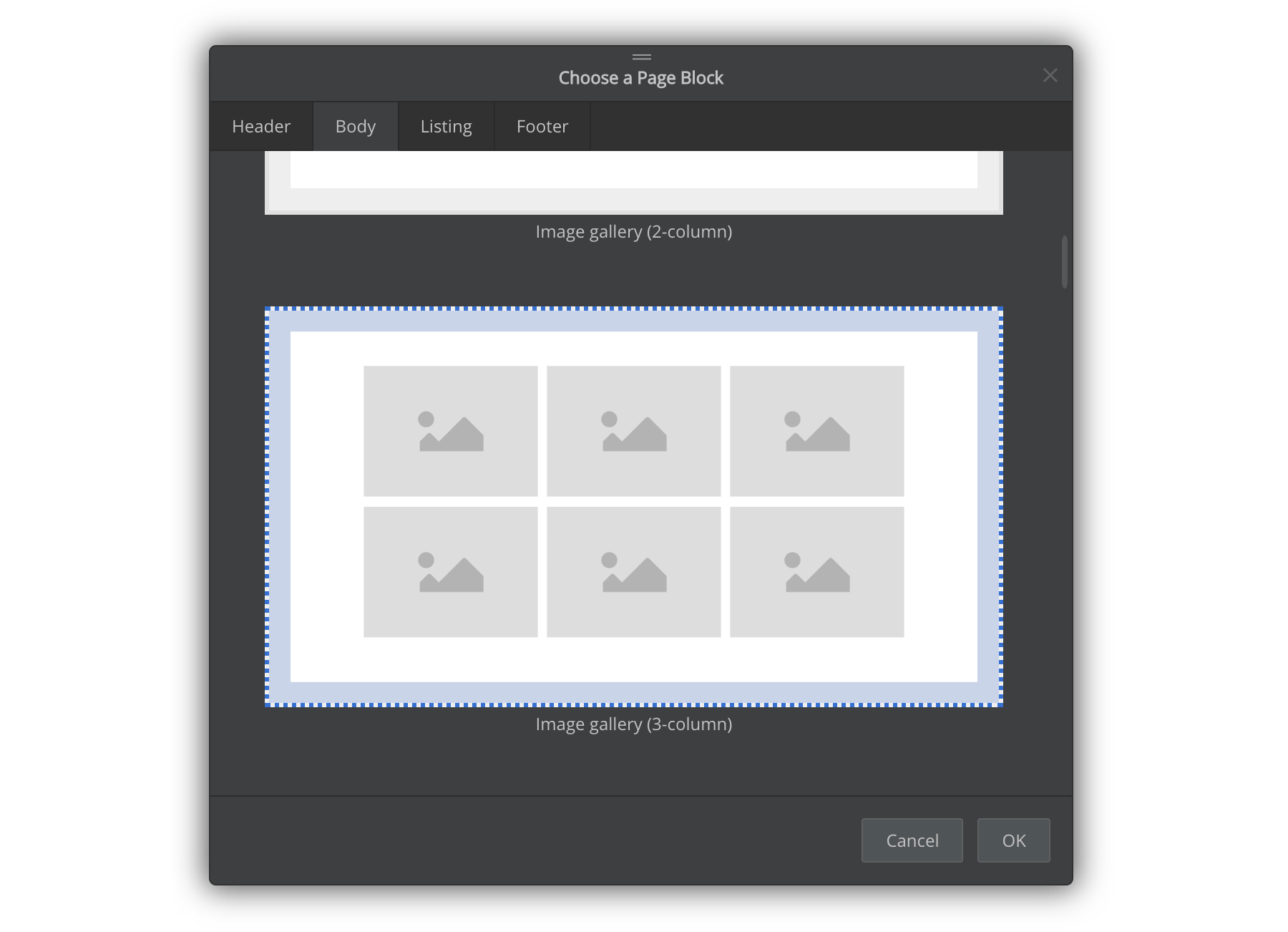 Three-column image gallery
Miscellaneous improvements & fixes
Fixed browser cache issues spotted from Github Pages hosting
Added width and height style properties for the site logo
Tested and fixed problems on macOS Catalina (10.15)
Fixed issues of not loading user images in the project directory
Improved the way to generate page titles automatically
Fixed an issue of Ctrl+K shortcut when selecting a URL
Fixed a data scope of the Acknowledgement page block