#Site/Builder
In addition to changing page layouts and updating page data, with the offline site builder, you can also change the style of your page elements in place.
Enable styling
To enable Styling Mode, click the colour palette icon on the site builder toolbar. Press the ESC key to go back to the Browsing Mode.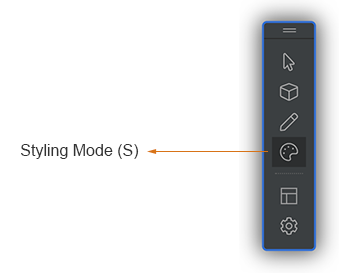 In Styling Mode, when you move your mouse over an element, if it can be styled, you will see a blue dotted border.

Click the element to change style properties in the Custom Style Editor dialogue.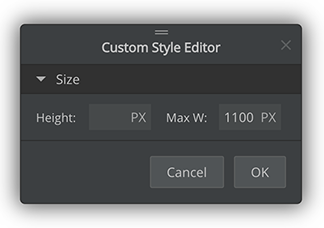 Style properties
Depending on which page element you are styling, the editable style properties in the Custom Style Editor may be different.
As all pre-defined page blocks provided by Document Node are carefully designed and mobile-friendly, not all style properties are necessary to be changed. Therefore, only a subset of style properties can be edited for most page blocks.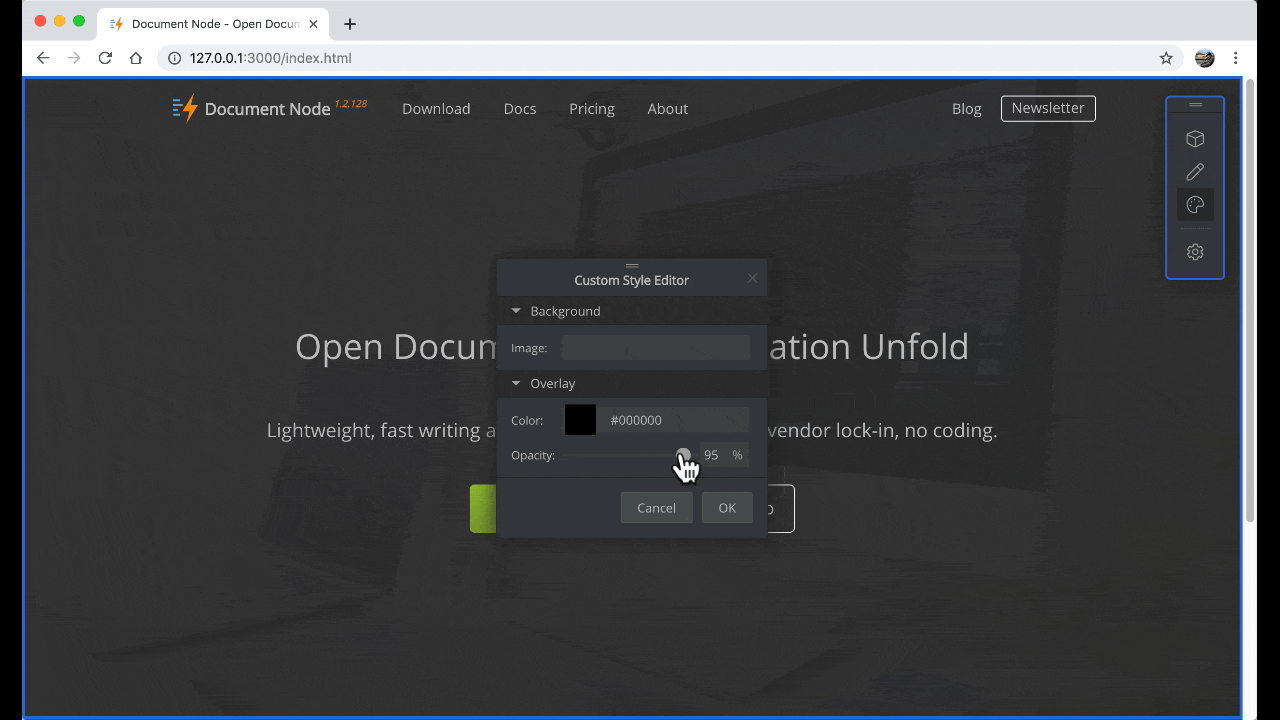 One or more of the following style properties are available in the Custom Style Editor:
Width
Height
Min width
Min height
Max width
Max height
Text color
Text size
Text weight
Background color
Background image
Overlay color
Overlay opacity
More style properties will be added in later releases. Please keep an eye on it.